Tip Provided By: Golftec of Maryland
A golf reading list to strengthen your mental game.
Ashley Cox, GolfTEC Manager of Educational Development, PGA Certified Professional
While amateur golfers everywhere begin to tee off their tournament season, mental preparation continues to be one of the most important elements in performance. It is important to remain calm and composed pre, during, and post-tournament in order to play your best. As you begin to prep for your tournament season, set aside the time to read a few books to get you in a better place mentally before your tournaments. Here are a few good reads we recommend to improve your tournament rounds:

Golf is Not a Game of Perfect by Dr. Bob Rotella
Dr. Bob Rotella's clients include Nick Price, Tom Kite, Pat Bradley, John Daly, and many others. In Golf is Not a Game of Perfect, he goes beyond the typical mental aspects of the game and reliance on specific techniques. Rather, he creates an attitude and a mindset about all aspects of a golfer's game. Filled with delightful maxims and insightful stories, this conversational book can help improve the game of even the most casual weekend golfer.

Every Shot Must Have a Purpose by Pia Nilsson and Lynn Marriott
Pia Nilsson and Lynn Marriott believe that a great game begins with a great vision. Every Shot Must Have a Purpose offers cutting-edge techniques for integrating the physical, technical, mental, emotional and social parts of a player's game. Their VISION54 method emphasizes the belief that it's possible to shoot a 54 if you have the right mind-set.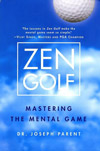 Zen Golf by Dr. Joseph Parent
Most serious golfers know the importance of a solid mental game. Professionals will even employ "mental coaches" to help with their golf game and psychology. Zen Golf presents you with some of the same tips and mental tricks the professionals employ. Written by Dr. Joseph Parent, the book delves into quieting the mind, staying centered so you can focus on executing a shot without distraction and developing a sense of confidence that with time you will be able to repeat with every shot.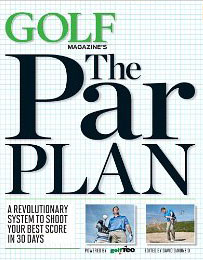 The Par Plan by GolfTEC
While not specifically dedicated to improving your mental game, we would like to mention that GolfTEC recently released its first book. In conjunction with Golf Magazine, The Par Plan offers instruction across three platforms (lessons from the book, video, and a mobile swing app) and is designed to produce maximum and lasting results.
The step-by-step instruction videos target nine key areas (driving, putting, wedge play, scrambling, iron play, strategy, gear, ball control and bunker play) which lead to lower scores. With lesson schedules, at-home drills and the mobile swing-capture app, this book offers an innovative approach to golf instruction at home.