Tip Provided by Golftec of Maryland 
Master your Mind and your Competition
Russ Clark, Franchise Owner and Director of Instruction for GolfTEC Boulder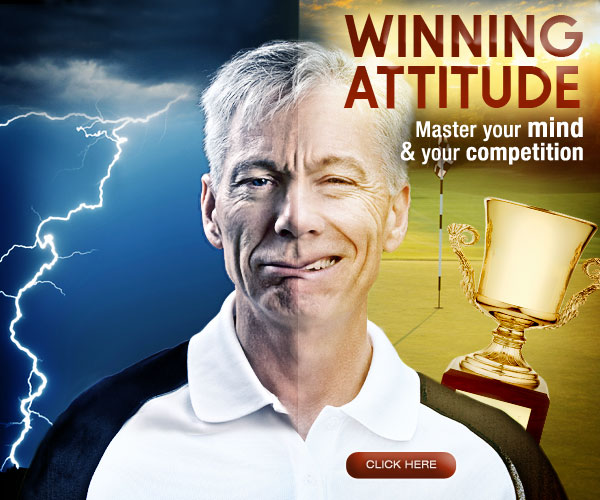 For many golfers, this is the time of year when competitive events start heating up. Whether you are playing in league competition or trying to win your flight at your club tournament, how you approach these events will be a big factor in your potential success. So if you have some pressure-packed rounds on your horizon, here are some tips to make the most of your efforts.
What wins tournaments?
Driving distance is something that every golfer wants more of, but it usually doesn't correlate with a tournament win. Accuracy is much more important in a competitive round. By keeping your ball out of trouble off the tee, you'll have a better chance to avoid a big number. Likewise, reaching more greens in regulation will give you better opportunities to save strokes.
Gameplan your round
Even if you're playing on a course you know well, it's a good idea to spend some time thinking through your approach before you play. Knowing that accuracy is a key factor in your success, you'll need to carefully analyze your risk-reward opportunities. By planning those decisions in a calm environment in advance, you'll minimize the mistakes that can come from emotional ups and downs on the course.
Avoid "Dead zones"
Many holes on a course will have danger areas that really penalize you if you miss a shot. Analyze your course in advance and identify these "dead zones" and adjust your decisions accordingly. Look for bunkers, water hazards and especially the slope of each green to know where problems can arise.
Let's say that a hole has trouble on the back and left of the green, but the pin is placed in exactly that spot. You can go for the pin, but you'll bring the trouble into play if you miss your shot even by a little bit. A smarter play will be to aim for the center of the green and minimize your risk for trouble. Better to make a safe par (or bogey) than to lose strokes for penalties or hazards.
Pre-round routine
Arrive early for your round to give yourself time to both physically and mentally prepare. Upon arrival, talk to the pro about course conditions (greens, pin placements, etc.) and review factors like wind or weather.
After stretching, we suggest starting on the putting green instead of the range. Ask someone to double-check you alignment, but then focus on your rhythm and pace rather than makes and misses.
Move to a short game area and take a variety of shots (deep chips, pitches, lobs, bunkers, etc).
Head to the range and work your way from your wedges up to the longer irons. Try just hitting your evens or your odd irons to simplify the process. Focus on making solid contact rather than speed. Your last five swings should use the clubs you plan to use on the first hole
Finish your warmup with another visit to the putting green one last time and hit a few short putts (3-5'). Making a few of these in a row will boost your confidence as you start the round.
On the course
Once you tee off, you'll need to keep calm and focused. One great thought to carry with you is to "Hold the club lightly and breath before each swing."
Play the course, not the player. Just because your playing partner cuts the corner on a tee shot doesn't mean you should try. Stay with your game plan and play to

your

strengths.
Enjoy the moments between shots. Stay relaxed by enjoying ht scenery and avoiding irritants during your round.
If you're playing well, stay in the moment. Don't mentally add up your score – that will raise your anxiety!
If you have a bad hole or two , Don't panic! Stick to your game plan and routines. Break the string of bad shots by using your "comfort clubs" to regain your rhythm.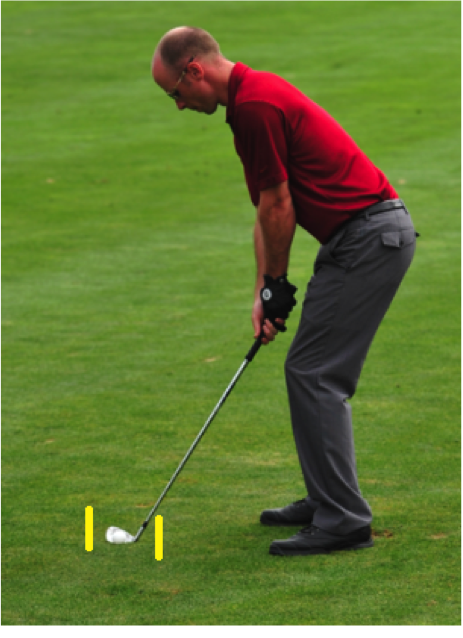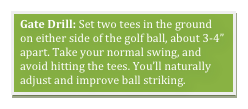 Post-round routine
If you're playing a multi-round event, you'll want to do some analysis of your round. We recommend at least tracking your fairway accuracy, greens in regulation and putts per round, but you can go deeper if you like. Find your weakest area and head to the appropriate practice area. Don't try to make swing changes between rounds. Instead, work on a few simple adjustments to help your game. Work on your tempo, alignment and grip pressure rather than mechanical changes. A drill like the "gate drill" is helpful in making solid contact.
We hope that these tips will help you make the most of your next competitive round. If you have a big round coming up on your calendar, talk to your GolfTEC Coach for help . We can help you with gameplanning for a course, building your routines and mental exercises to help you stay on your game.