Tip Provided By: Golftec of Maryland
The controversy is far from over, but GolfTEC offers some tips on how to legally use a longer putter.
GolfTEC staff, video by Andy Hilts, GolfTEC Vice President of Instruction and Education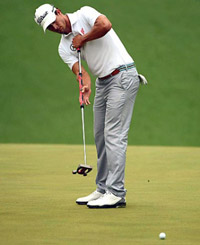 As Adam Scott walked away with the Green Jacket in April, becoming the fourth player to win a major title while using an anchored putting stroke, one GolfTEC Coach couldn't help but wonder how his victory would sit with the USGA. Roughly a month later, the USGA has spoken.
On Tuesday, May 21st, the USGA finalized the rules change proposed back in November that has created heated controversy in the golf world. Effective January 1, 2016, players competing under USGA/R&A rules will no longer be allowed to use the anchored putting stroke.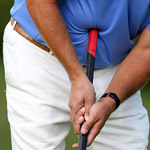 While Rule 14-1b will prohibit most players from using a belly or broomstick model, it is important to understand that with the rules change, a player can still use a longer putter—as long as it is not anchored against their body to create the effect of a hinge.
Watch the video below, as Andy Hilts, GolfTEC VP of Instruction and Education, provides golfers some tips on how to legally use a longer putter under the new rules change.
In addition, we invite you to use the comments section below to tell us your thoughts on the ruling and if/how it will affect your game.